Back to all posts
Posted on
Mecca's Lil' Lads and Lasses Preschool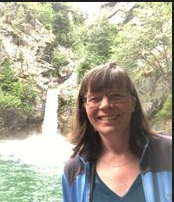 We are thrilled to announce that preschool is back at Mecca Glen School.  Mrs. Linda Davis will be opening up a private preschool run out of our school.  We are excited for this opportunity for our young families.  Please find an attached introduction letter from Linda followed by a link to her registration page. 
Hello, My name is Linda Davis and I am the owner/operator & teacher of Mecca Glen's new preschool - Mecca's Lil' Lads & Lasses. I am currently working on becoming a licensed facility.  This license will be obtained before our opening on October 4, 2022.  
Let me tell you a little about myself - I am married and a mother of three grown girls and a grandmother to one beautiful baby girl!  I have my Child Care Level III certification and have worked with children for over 30 years through many different avenues - dayhome, childcare provider, EA, director and Girl Guide Leader to name a few.  A few years back, I was even an Educational Assistant at Mecca Glen!  I presently work as an assistant manager at Mission Thrift Store in Ponoka.  When given the opportunity to open a preschool, I just knew I had to take it!  I have only been out of the child care field since Sept 2021, but I have missed it and am excited to get back at it even if it is only part time!!  Children are so curious and eager to learn and I am happy to be a part of this most incredible growth at this young age.
To help you prepare for the registration of your child at Lil' Lads & Lasses Preschool I have prepared all the required documentation and payment information necessary to successfully enroll your child. Please call me with any questions or concerns regarding the program. 
Lil' Lads & Lasses is very excited to apply to be a part of Alberta's affordability grant and enhanced subsidy which will provide reduced cost to all families and greater subsidy amounts to those families who make $180,000 or less.
I am still getting information from the government so tuition prices are posted BEFORE the affordability rates have been applied. The affordability grant should reduce most costs by half or more.  If you have questions please contact me.
A registration fee of $40.00 (per family, per year, non-refundable) will be required. This is not covered by subsidy or the affordability grant.


Class will be available for children 3 & 4 years of age.  Your child must be 4 years of age by December 31, 2022 and fully potty trained.  
Fees for the class will be $125 per month per child.  The first month's payment of $125.00 will be due by September 20, 2022. This fee will be reimbursed as the affordability/subsidy grants are received by Lil' Lads & Lasses from the government.  If you decide not to enroll your child at Lil' Lads & Lasses, please notify me in writing by September 1, 2022. If notice is not provided, you are responsible for the first month's fee.
Invoices for the difference not covered by the affordability/subsidy funds will be sent by email. All payments are due the 20th of the month prior unless arrangements have been made. The remaining 7 payments will be from Oct 20, 2022 to April 20, 2023. Any tuition fees not received by the 1st of the month will be subject to a late fee.
Registration will be allotted on a first come, first serve basis as a maximum of 12 spaces are available.  Class will be on Tuesdays and Thursdays from 8:30 - 11:30 am.  Lil' Lads & Lasses will follow Mecca Glen's school calendar and any closures as announced by Wolf Creek School Division.


An email will be sent out in August including the parent handbook as well as information regarding classes for the fall. Please give one month's written notice if you are withdrawing your child from the program. If you do not provide written notification in advance you will be responsible for the month's fee (i.e. if you are wanting to take your child out of the program on March 1st, written notice will be needed by February 1st.)
There will be a $25.00 NSF fee charge for all returned cheques.  Payment can be made by etransfer, cash or cheque.


Owner/Teacher: Linda Davis


Preschool Address: Mecca Glen School - 234031 AB 53 
Mailing Address: 5532 47 Ave Cres Ponoka, Alberta T4J 1J9
E-mail: meccaladsandlasses@gmail.com
Check out our up and coming Facebook page!